Duboce Triangle Deck
An Ipe and Glass Deck with a View
Ipe, Glass, and Metal Deck highights views and keeps a comfortable feel for Duboce Triangle residence.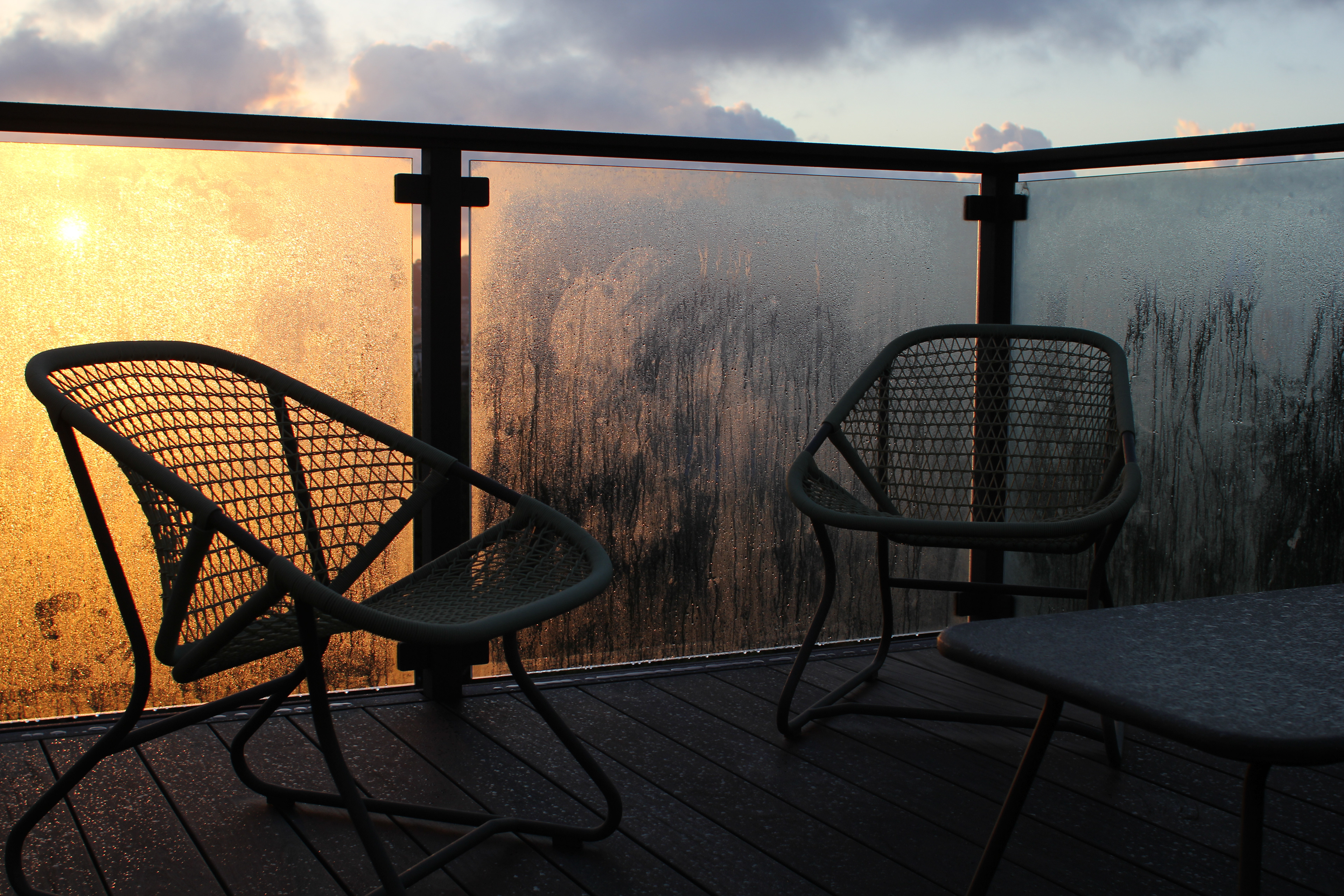 Morning on the deck is magical - the morning dew diffuses the rising sun.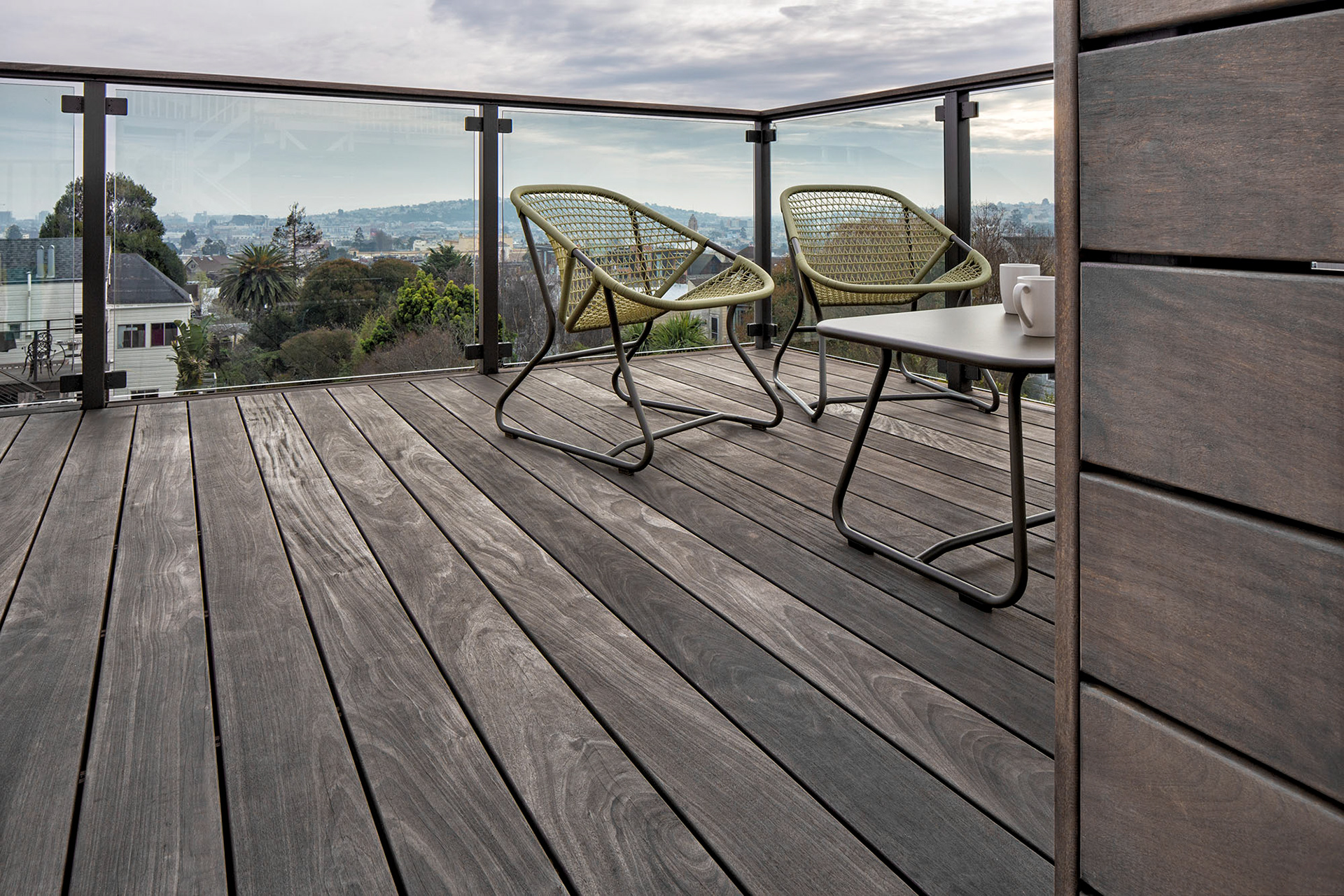 A hybrid of off-the-shelf components and custom fabriacation, the deck efficiently materialized the client's vision for the home improvement project.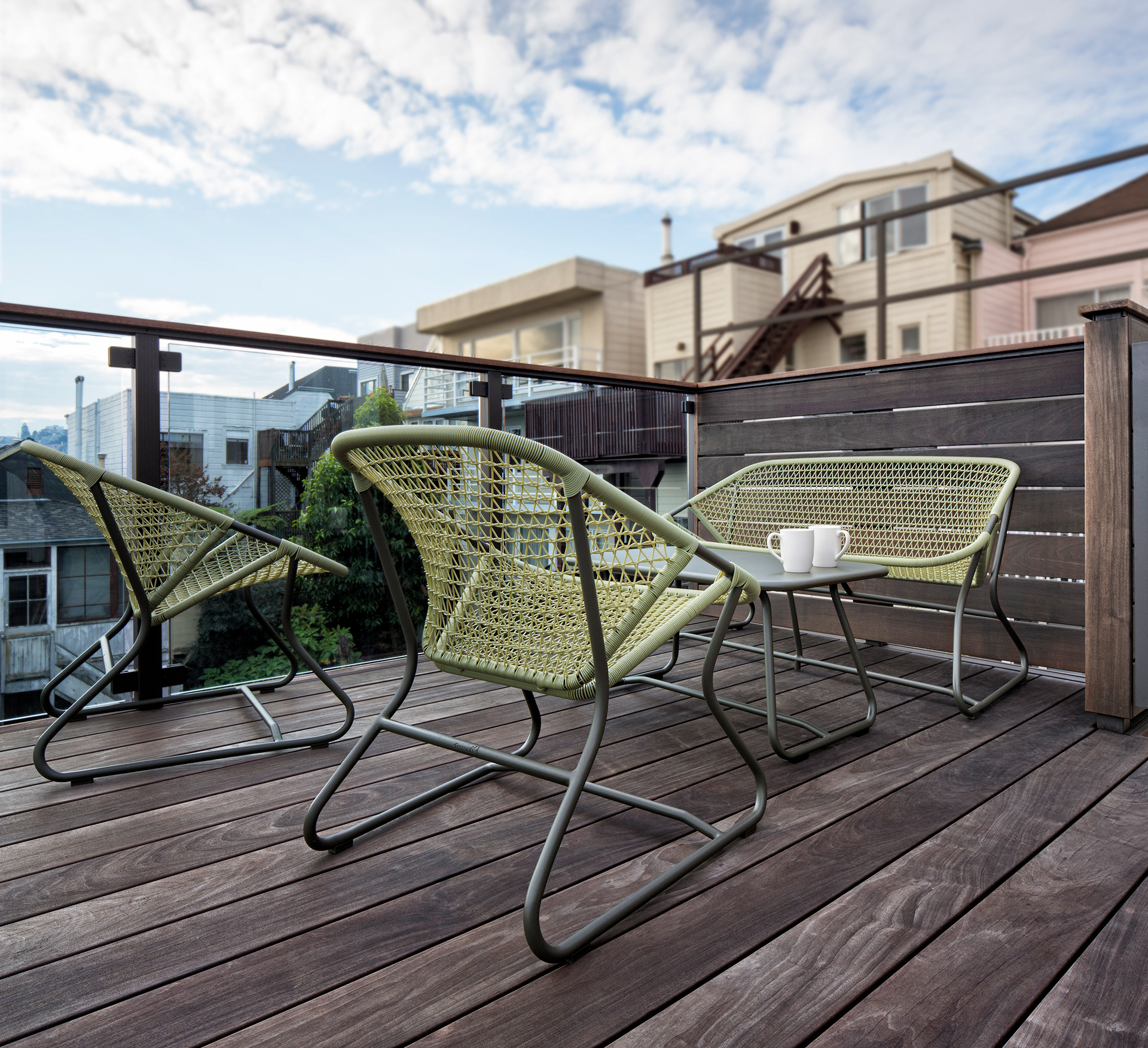 Glass and metal panels offer visibility. Wood panels give privacy where the client wanted.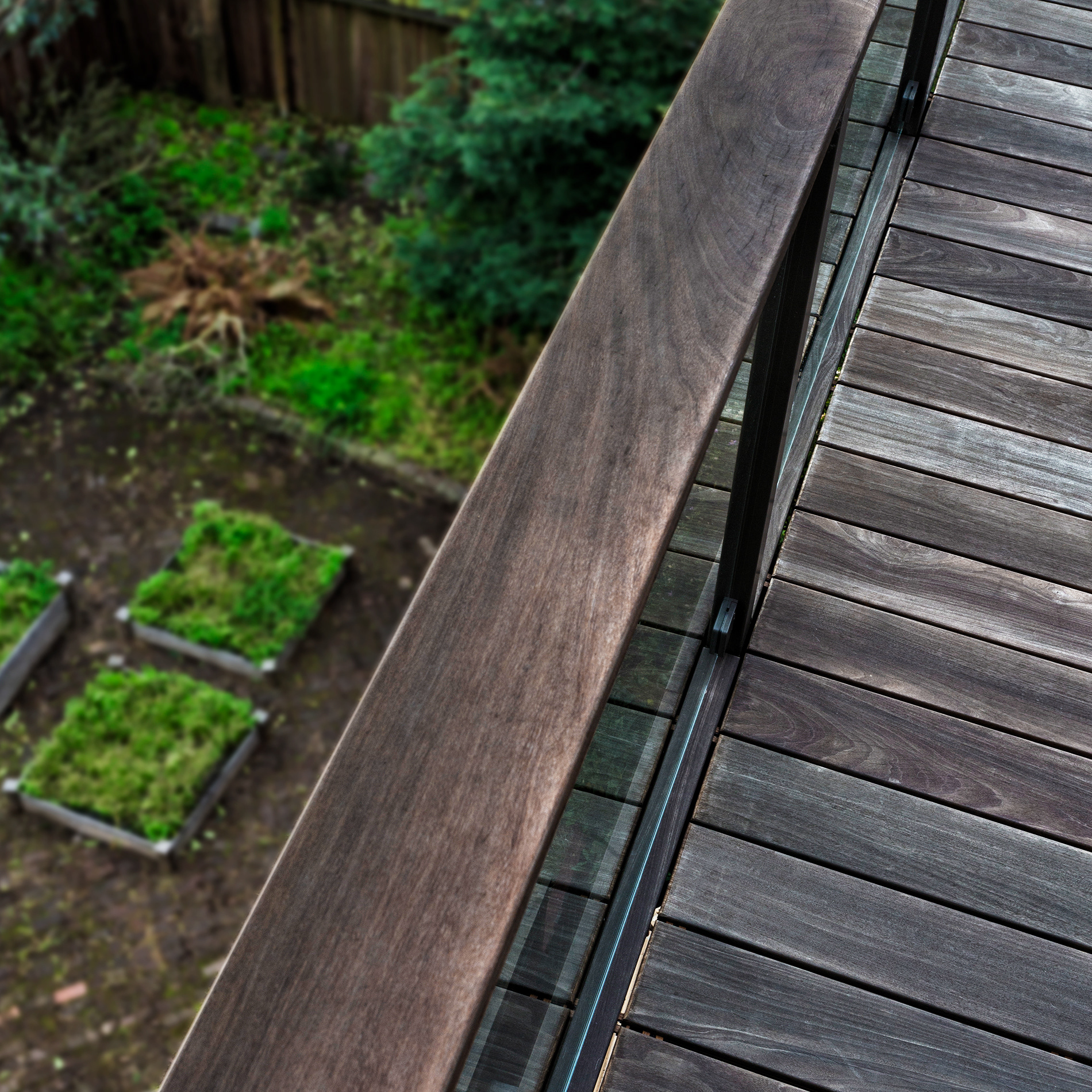 Wood Ages. Over time the patina gives the modern deck rustic character that matches the more natural gerden below.